Kids Waterproof Rain Pants Dirty Proof Suspender Trousers for Boys and Girls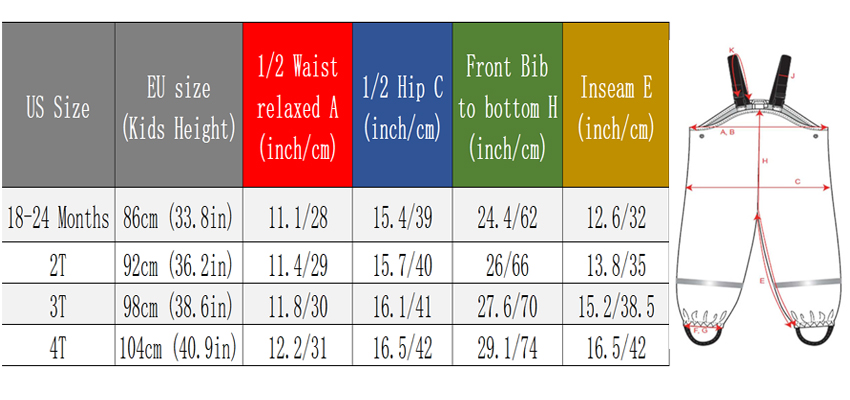 PVC-free breathable material protects against small rain or snow, kids can stay out all day without getting wet. (PVC plastics and PU are often made softer by using harmful phthalates, thus we do not use polyvinyl in this or other umkaumka products.)
Perfect for spring, mud, and wet weather. Keep your children dry and sand/dirt won't get in.
Warm fleece lining keeps your kid warm enough in cold temperatures.
The comfortable elastic, adjustable suspenders keep the pants up in active play.
Foot loops keep the pants legs in place covering the rubber boot shafts.