Umkaumka® Boy waterproof overalls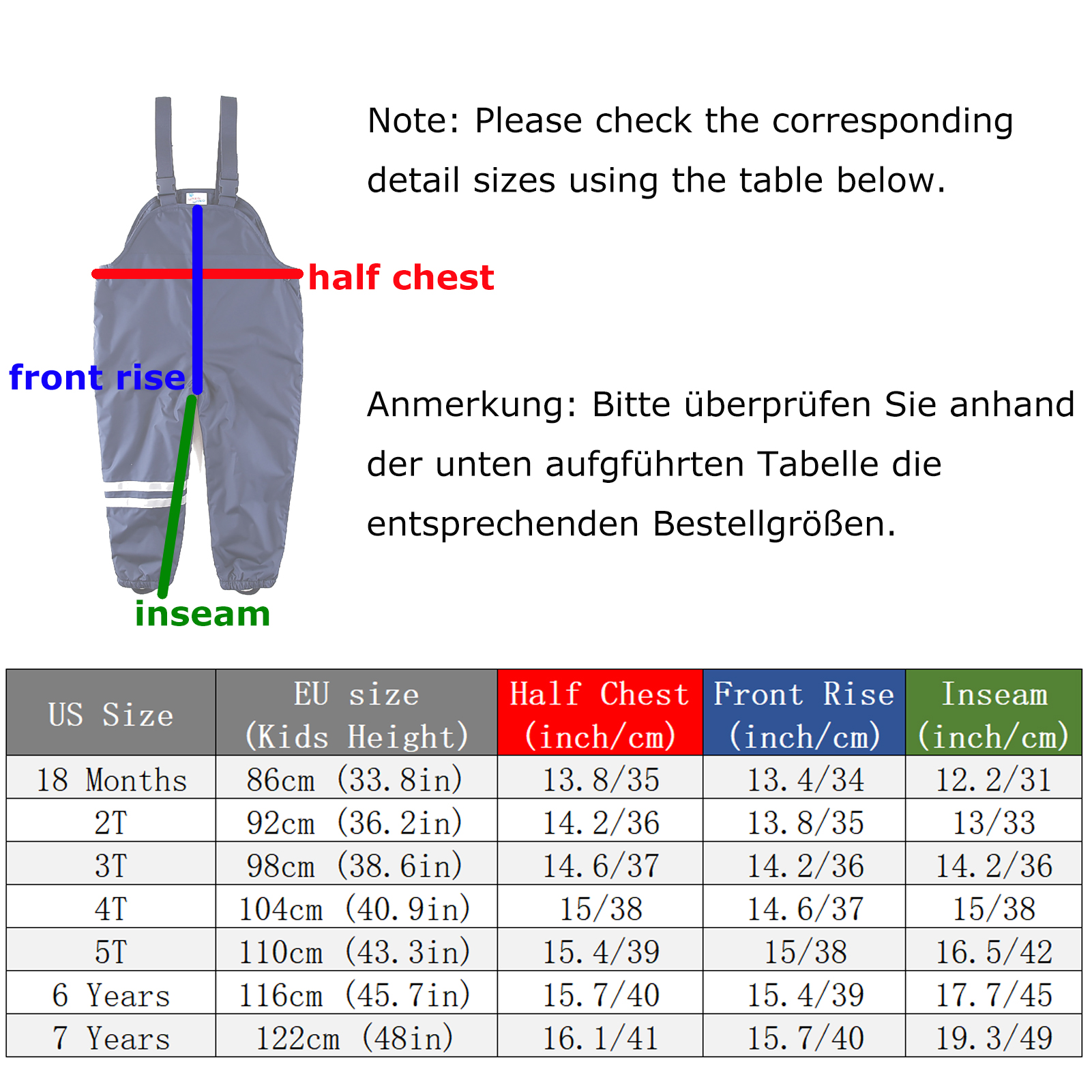 Kids' and toddlers' classic water-repellent pants. The material is flexible, yet water repellent and dirt repellent. It will not harden in frost, which makes it suitable for all-year use. The material is of course PVC-free. The seams are taped to ensure the pants are completely water repellent. The comfortable elastic, adjustable suspenders keep the pants up in active play, while the foot loops keep the pants legs in place covering the rubber boot shafts. Spacious cut with warm fleece, equipped with reflecting details.

Care instructions: Wash separately inside out. Close zipper. Do not use detergents with bleaching agents. Do not use fabric softener. Dry at room temperature.